FieldWhiz - Field Management Software
The complete software solution for Snow & Landscaping.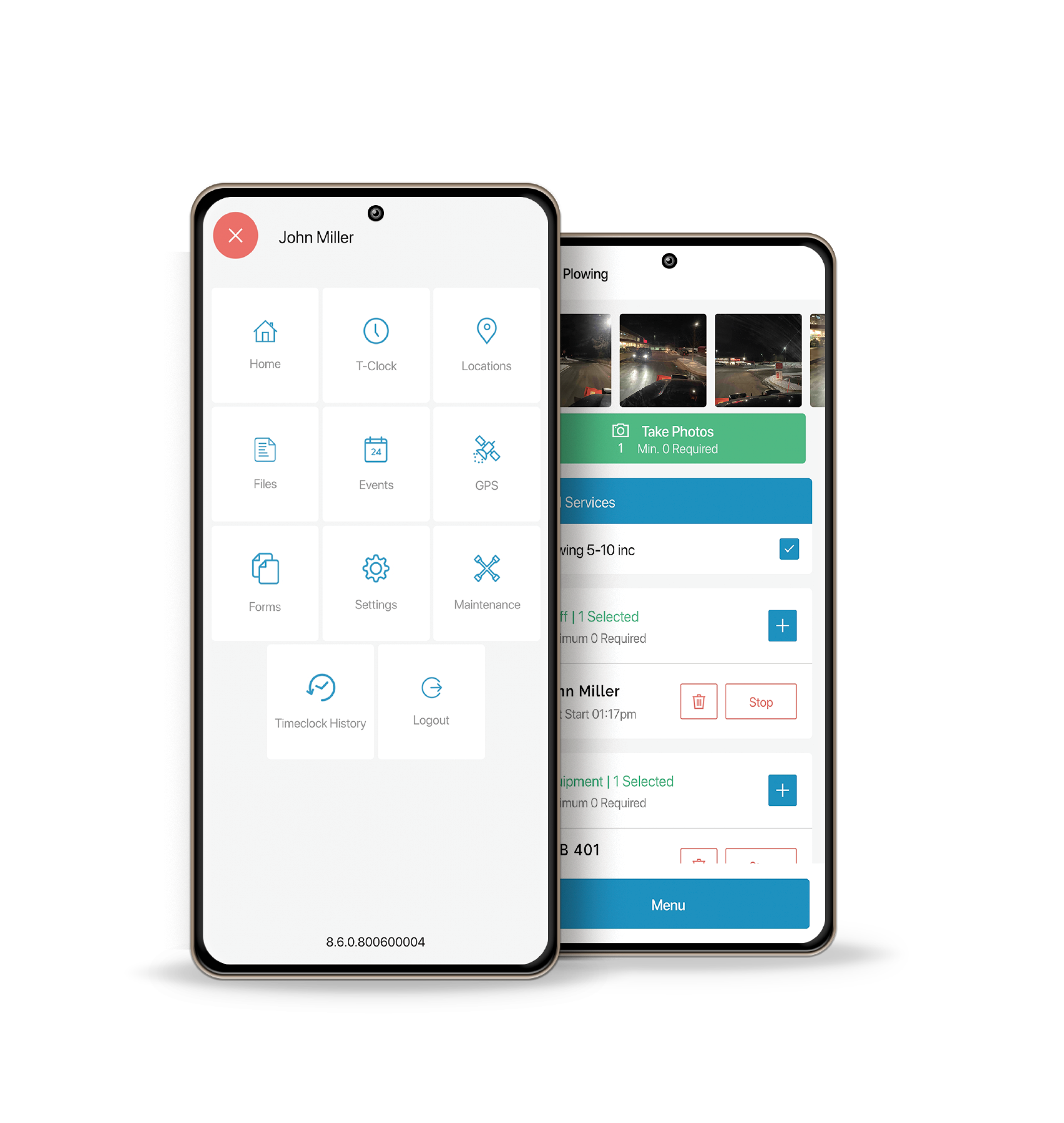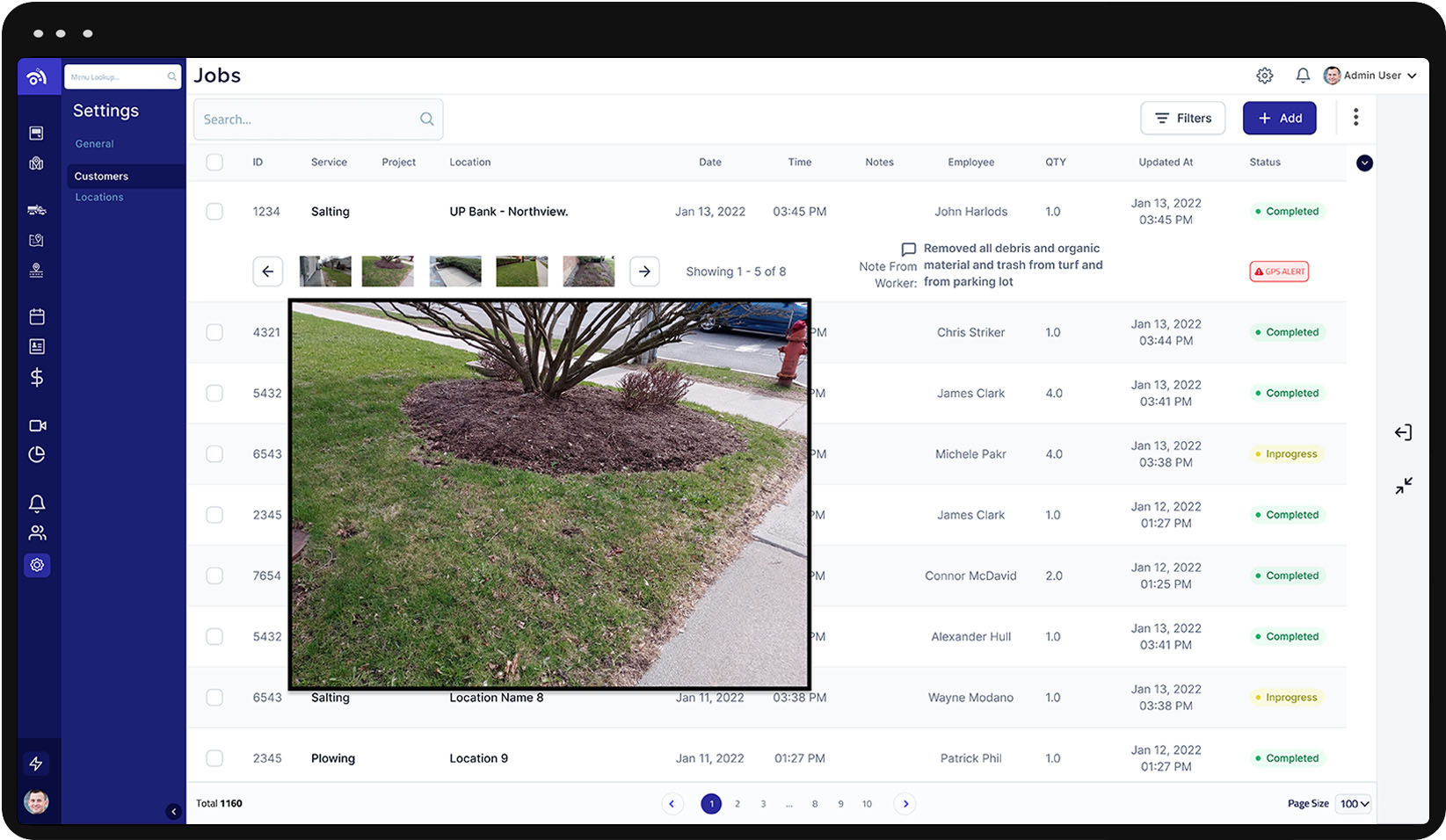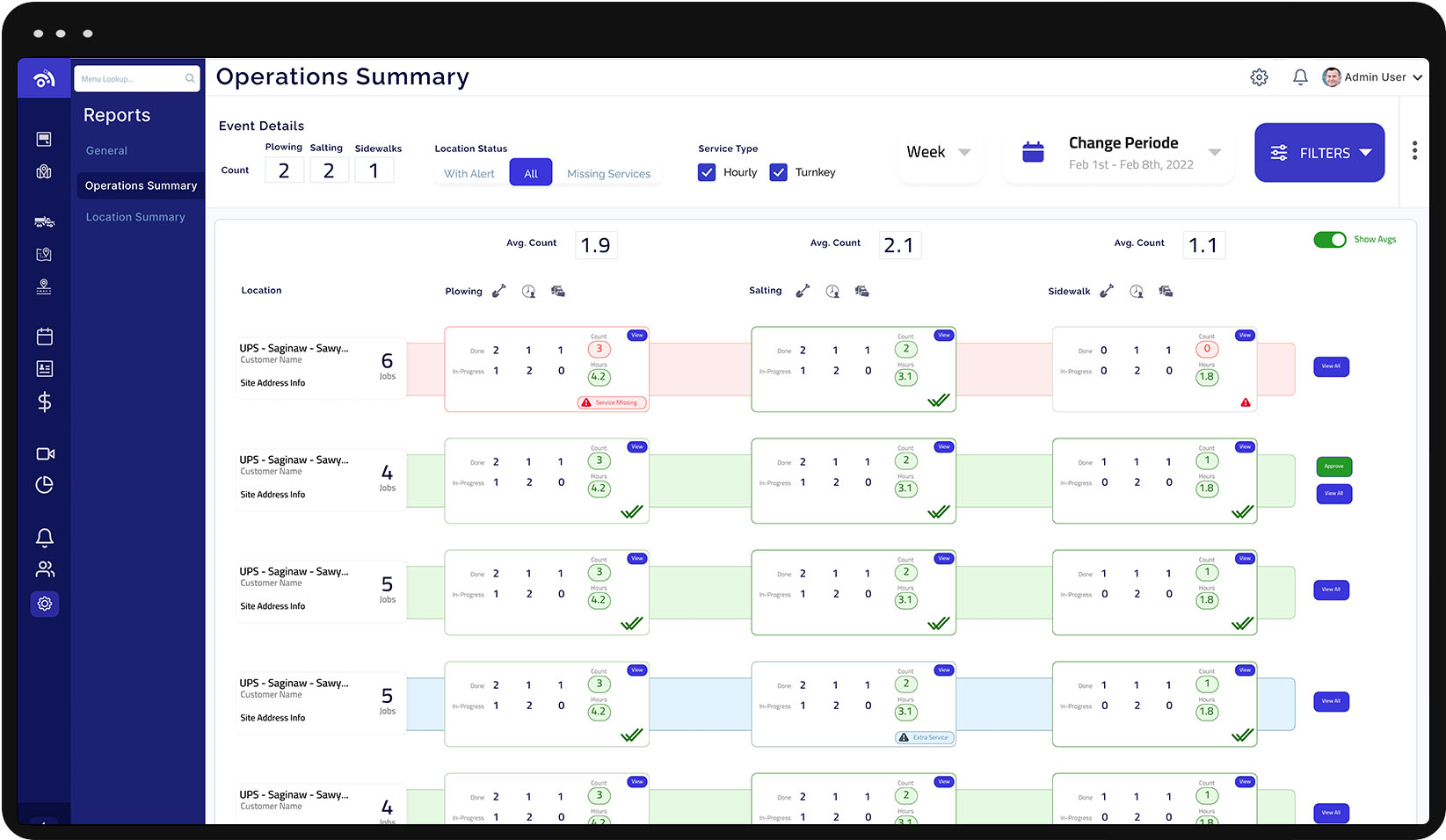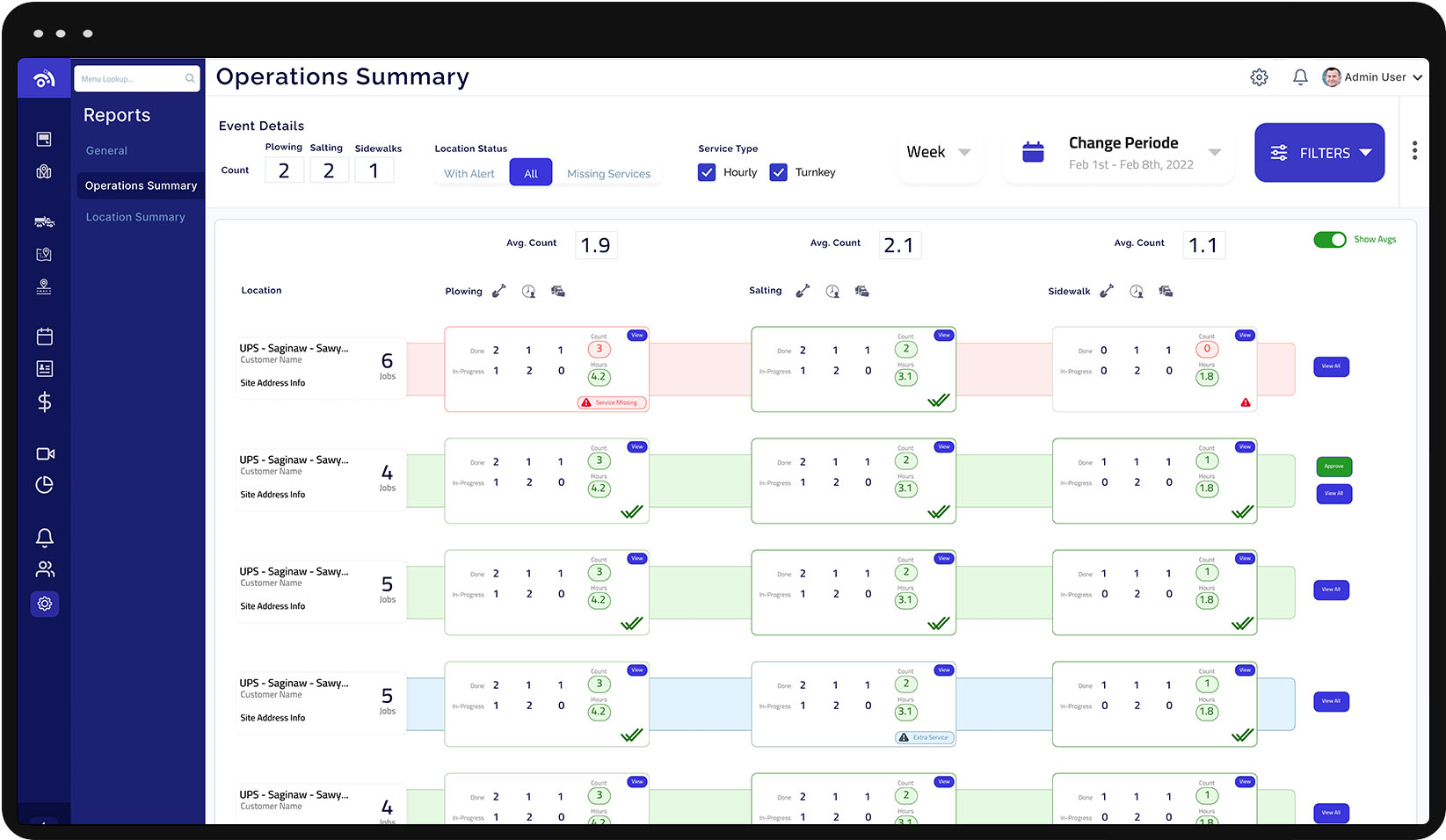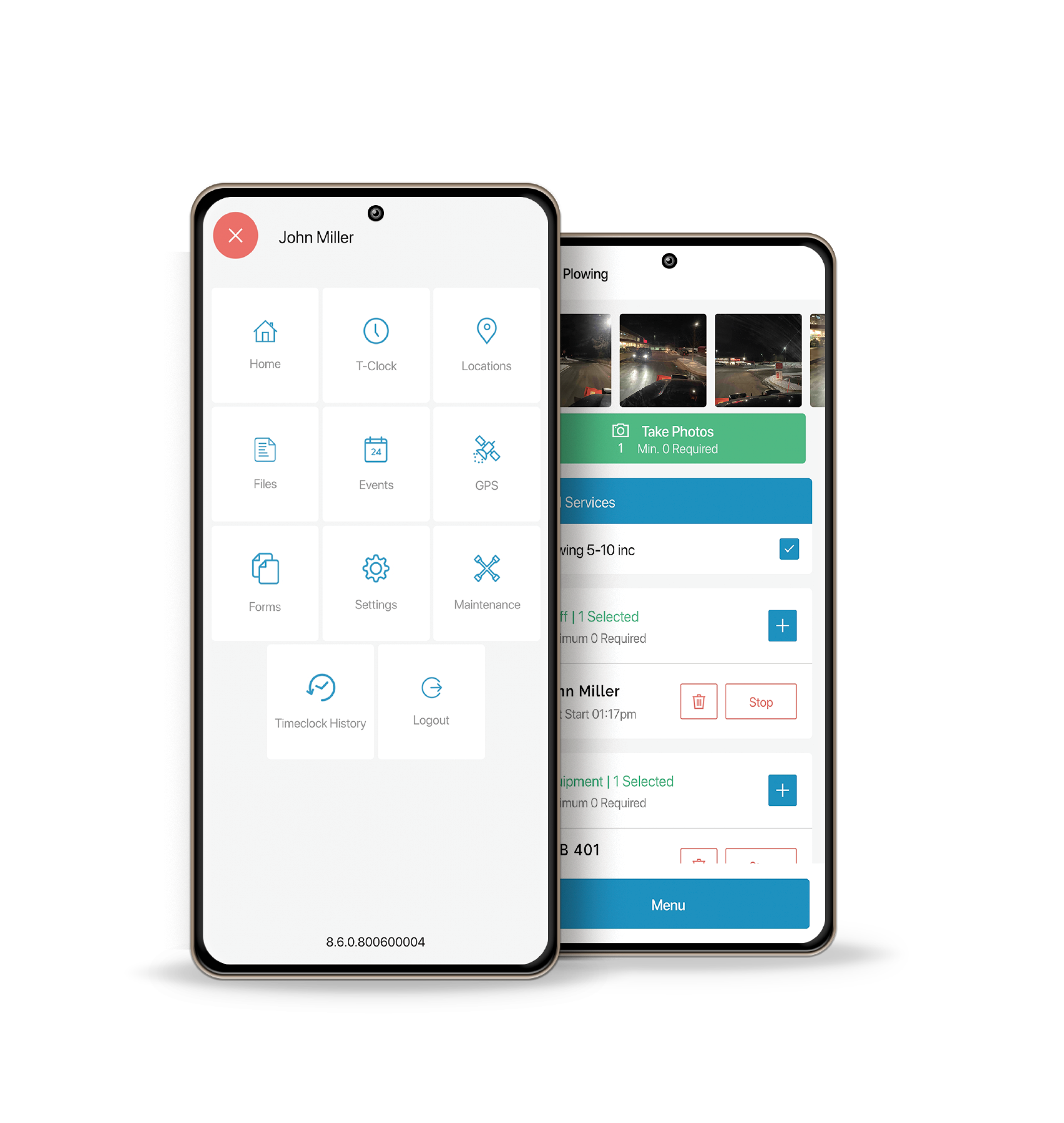 View Your Operations In Real-Time.
Track jobs, timesheets or monitor real-time progress on routes and properties using the dashboard or supervisor mobile app. See pictures, videos and GPS breadcrumb trails for your entire operation.
Complete Dashboard For Management & Reporting.
A feature rich online dashboard that enables you to customize FieldWhiz according to your needs.

Manage customers, properties, contracts, staff, materials, services and equipment. Customize even more by adding checklists, routes, site plans and other details.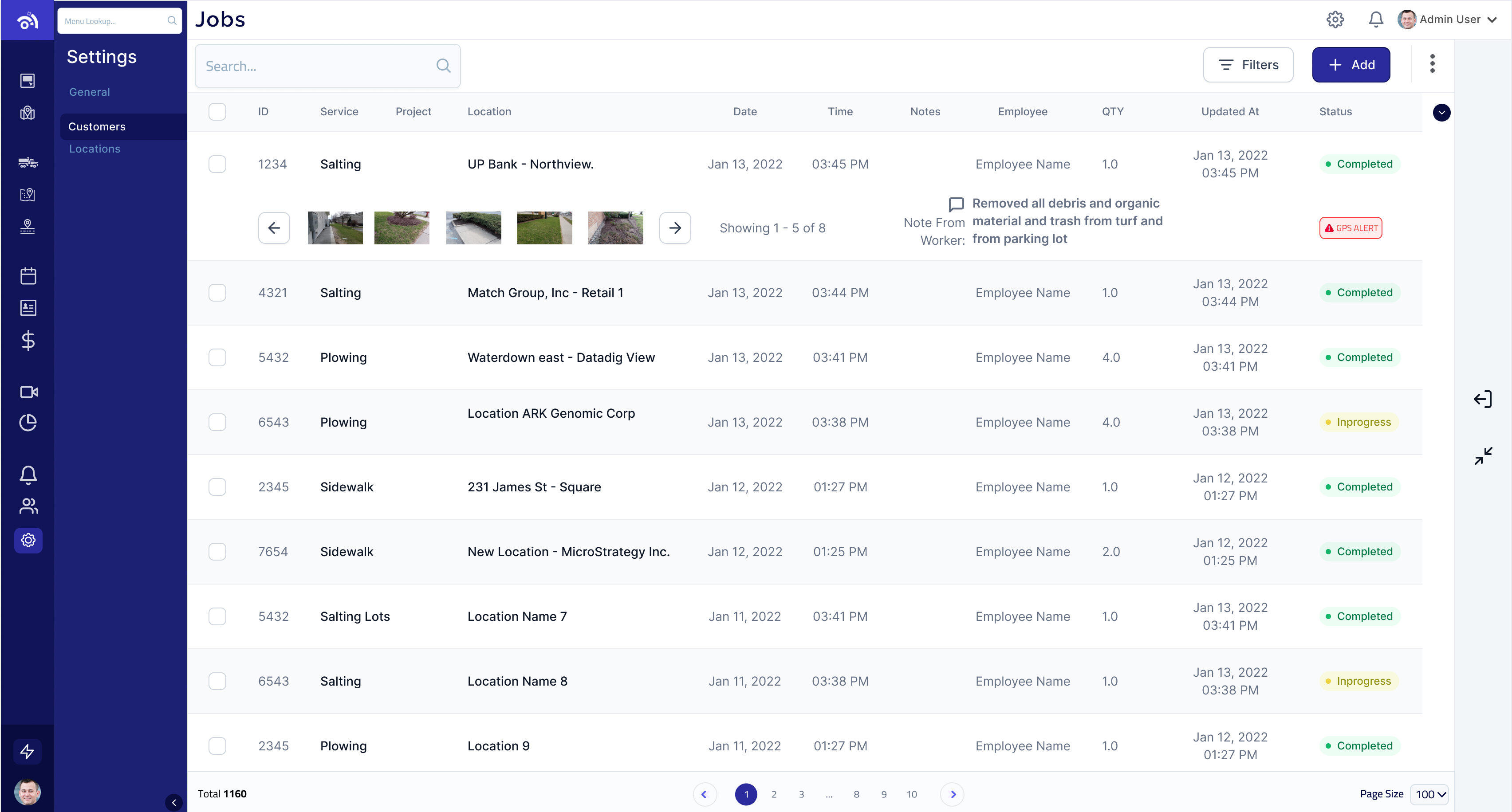 Global Live & Historical GPS Tracking.
High ping rate GPS customized for the private maintenance industry. Capable of hooking up to plow and spreader on/off signal.

Compatible with the Viaesys MTS Pro material tracking systems for live salt tracking or Viaesys Dashcam for unprecedented on field insight.
Viaesys FieldWhiz is packed with features built specifically for Snow & Landscaping.
Allow your sub contractors to login to a live portal, view and approve jobs, track staff and receivables

Integration with WeatherWorxs, AccuWeather and The Weather Company (IBM).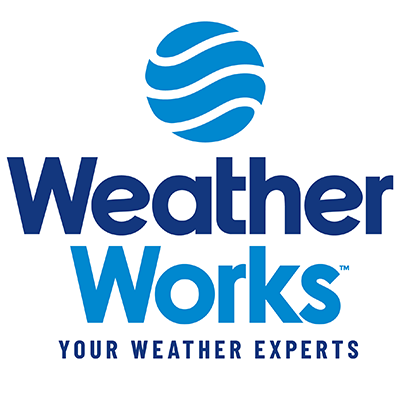 Custom integration with salesforce available based on customer needs.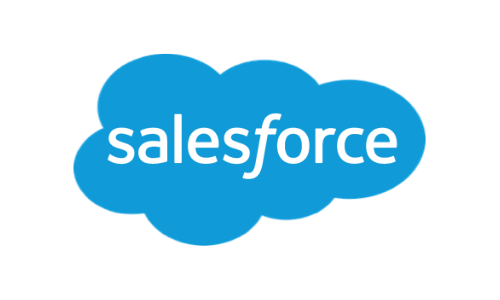 Get More Done. Proactively respond to events as they happen.
Easily customize Viaesys FieldWhiz to work how your organization operates.
Start Using FieldWhiz Today